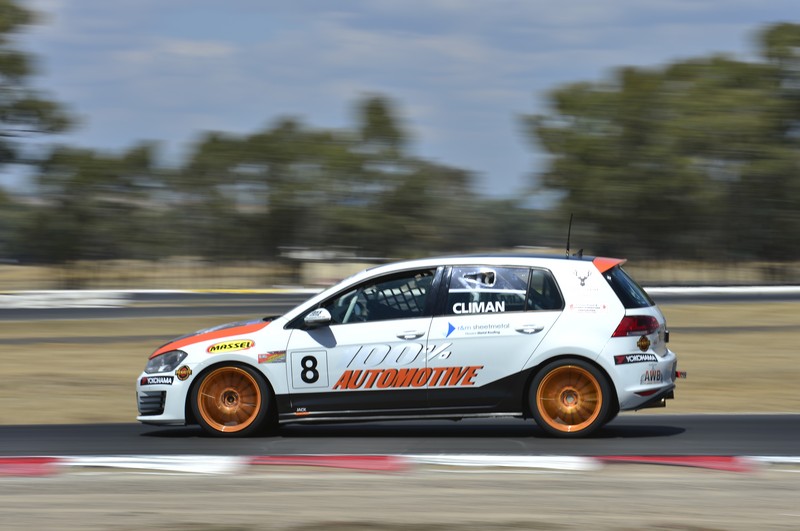 22 Mar
CLIMAN READY TO FULFIL CHILDHOOD DREAM AT BATHURST 6 HOUR
When Carl Climan lines up for the non-championship Monchrome GT4 Australia/Australian Production Car sprint races at the 2023 Bathurst 6 Hour, the reigning NSW Production Touring Car Class C Champion will be fulfilling a dream he has held since childhood. 
Climan, the owner of mechanic shop 100% Automotive on the south coast of New South Wales, will be one of a field of more than 20 racers taking to the Mountain across the April 7-9 event for three GT4 Australia/APC sprint races as part of the Bathurst 6 Hour festivities. 
"From when I was a young boy, I have always had a passion for cars and racing and I have watched Bathurst in my loungeroom every year from start to finish as long as I can remember," he explained.
"I love that weekend so much, that my wife and I even chose to get married on Bathurst weekend!" grinned the 44-year-old. 
"My dream has always been to race there, so when the opportunity came up, there was no way I was missing out!"
Climan has had a short but successful circuit racing career so far, which saw him take out the NSW Production Touring Class C title last year.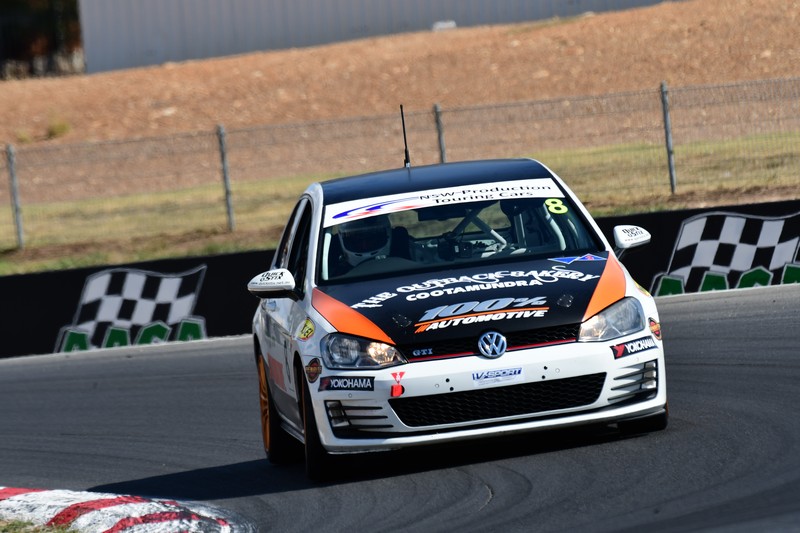 "I had a customer come in for a pink slip once and we got talking about cars and hit it off. That customer was Phil Butt of PB Motorsport and he told me all about his involvement in racing and I told him about my interest in drag racing, as at the time I was doing up a drag car," Climan explains. 
"Eventually Phil ended up asking me if I wanted an opportunity to race his Holden Astra, which had a heap of history behind it. PB Motorsport had purchased it in 2018, but before then it had originated in the UK and was owned by Ryan McLeod of Racer Industries. It competed on the international scene at a few 24 hour races before making its way to Australia for the 2011, 2012 and 2013 12 Hour races where Chaz Mostert actually raced it in what was one of his first sedan races, along with other well-known drivers.
"From having that opportunity, my passion for racing just grew and grew. I was signed off to race at Wakefield Park in March 2021 and did a heap of racing that year in NSW Production Touring alongside Phil's son Oscar, who was also new to racing. While a lot of races were cancelled due to COVID, I had a really great experience with PB Motorsport and the team.
"In 2022 I decided I wanted to build my own car for Class C, and while researching I found the GTI Golf ticked all the boxes in performance and handling that I was looking for. I found one on Pickles Auctions and began the build in 2022, finishing it ready to compete in the latter part of the NSW Production Touring Cars season and taking out Class C.
"I am really happy with the progress of the car so far and I think it is going to really love the Bathurst track!"
Climan also has plans to possibly tackle the Sandown International with the Australian Production Cars later this year, but for now, his focus is on the Mountain.
"Hopefully we can run consistently and finish the race unscathed," he said. 
"I am a bit nervous – who wouldn't be intimidated by the Mountain? But I am excited at the same time.
"As we get ready, I have to thank my sponsors, The Outback Bakery Cootamundra, Waterboys Plumbing, R & M Sheetmetal, AWB Plumbing, Darren Small Rural Fencing, Nowra Mobile Windscreens, Caravan Coverup Storage, Leisure Coast, Nowra Furniture Freighters and Penrite Oil for all of their help.
"I also want to thank my wife Tanya who is at every race helping me out, as well as my brother Nat, my son Jayden, 100% Automotive employees Murray and Jake, and the rest of my family and friends for all of their support." 
Entrants of the APC/GT4 Australia non-championship sprint races at the Bathurst 6 Hour will enjoy three x 40-minute races on the hallowed grounds of Mount Panorama at the non-championship event over Easter, along with practice and qualifying.
Entries for the 2023 Australian Production Cars and 2023 Monochrome GT4 Australia Championship season are open now, with early bird pricing available for those who lock in their entries prior to the 31st of March. For entry forms, go to https://ausprodcars.com.au/entry-form/
For further information about the Australian Production Cars and Monochrome GT4 Australia championships, contact Troy Williams on troy@ausprodcars.com.au or 0483 035 466.
2023 APC/GT4 AUSTRALIA CHAMPIONSHIP CALENDAR:
Round one – Phillip Island – 12-14 May – Sprint (4 x 30 minutes)
Round two – Sydney Motorsport Park – 16-18 June – Enduro
Round three – Queensland Raceway – 11-13 August – Enduro
Round four – Sandown International Raceway – 8-10 September – Sprint (4 x 30 minutes)
Round five – The Bend Motorsport Park – 13-15 October – Enduro (4 x 1 hour)
Round six – Bathurst International – 10-12 November – Sprint (4 x 30 minutes)