31 Oct

DELFSMA TO MAKE RACING RETURN WITH APC AT BATHURST

Super3 racer Chris Delfsma will make his return to the racing seat after a four-year absence next week, suiting up as part of the final round of the 2022 Australian Production Cars brought to you by LIQUI MOLY season at the Bathurst International.

Delfsma will be one of 41 APC entrants taking part at Mount Panorama, steering the #121 Century 21 Hazelbrook Ford Mustang in APC's four 30-minute races across the weekend.

This weekend marks not only a return to racing for the New South Wales competitor, but also to the APC, with Delfsma having competed in the category last in 2009.

"This will be my first production car race since 2009, after that I went to race in Super3 where I competed until 2018 when I took a step away from all racing," Delfsma explained.

"In the last four years I have just had too much happening personally to fit in any racing, I have been very busy with my business and my kids were at an age where I was needed around a lot. These days the kids have their own life which frees me up to race.

"Whilst supercars racing was a great challenge and I am glad I did it, now I want racing that is less of a physical and logistical challenge and more fun and I see the Australian Production Cars as a way of achieving that.

"The Australian Production Cars certainly have many happy memories for me, most notably a Class championship win in 2008. I really enjoy production car racing, and was also able to secure a class Bathurst 12 Hour win in 2007 sharing my BA XR8 with John Bowe and Jack Elesgood.

"I will also be working with Garry Mennell from On Track Motorsport at Bathurst and also beyond, which is the same team I used to race with way back in 2008, so it definitely feels like a reunion and a coming home of sorts."

For his return to production cars, Delfsma says choosing a Mustang was an easy decision.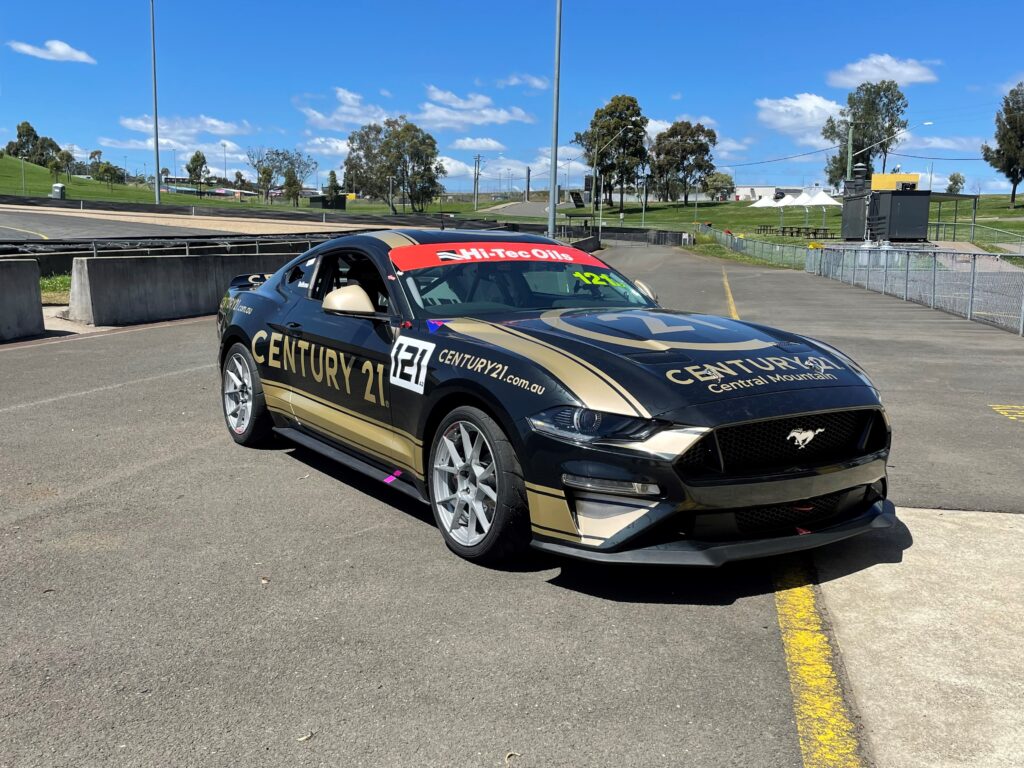 "I collect Fords and would say that I have blue blood, so the Mustang was an obvious choice for me," he explained.
"This Mustang has only done one race, being last year's Bathurst 6 Hour and it won its class in its only race. I bought it not long after that and it has literally been sitting in my shed for a year before I got a chance to even drive it for the very first time at a test day just last week at Sydney Motorsport Park.
"Given my time out of the seat I set a modest expectation of lap time for that test day, and I was pleased to exceed it by five seconds, so everyone in the team is happy that it came back to me quickly – even though I personally know there is still a lot of time for me to unlock from myself.
"We are running on Yokohamas as this is the tyre I used to run on in the past and the car should be well suited to the Bathurst track.
"Any time you get to race at Mount Panorama is amazing and I am really looking forward to getting out there.
"We have the option to share the driving and normally I do like doing that, but for this event I will be tackling it solo as this is more about getting more seat time as I come back to racing rather than chasing outright results. It should be a lot of fun, especially with 41 entries – that's a lot of cars to pass!" he grinned.
The fifth and final round of the 2022 APC brought to you by LIQUI MOLY season will be held at the Bathurst International event at Mount Panorama across November 11-13, featuring four x 30-minute races. For more information, visit www.ausprodcars.com.au or contact Troy Williams on troy@ausprodcars.com.au