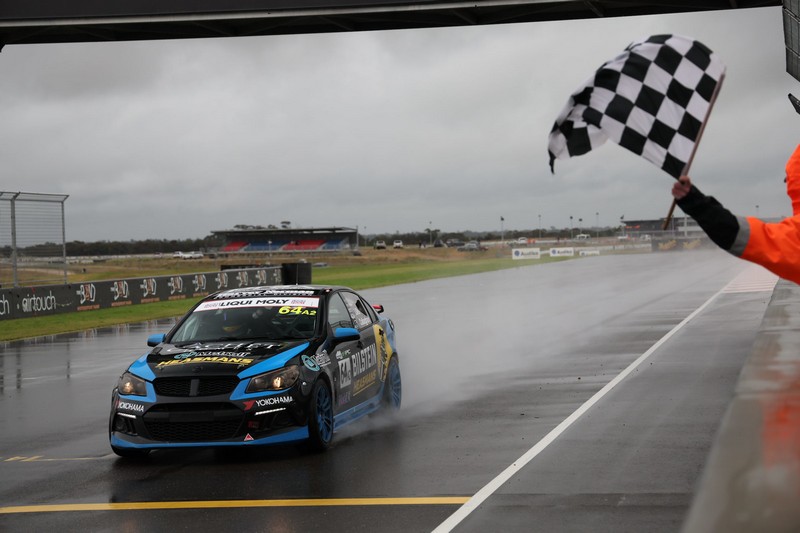 07 Nov

LILLIS TARGETS CONTINUING CHAMPIONSHIP STREAK IN BATHURST

If Chris Lillis can claim the A2 Class Championship at the finale for the 2022 Australian Production Cars brought to you by LIQUI MOLY season at the Bathurst International this weekend (November 11-13), it will be his fourth consecutive class championship in the category.

He is also on-track for at an outright title podium, which if he can secure it, will mark the second APC season in a row in which he has also taken out outright title placing.

Heading to the season finale, Lillis is second in the outright standings on 303 points in the #64 Cachet Homes HSV Clubsport, behind X class racers Wayne, Drew and Aaren Russell (415) and ahead of A1's Jimmy Vernon (291) and the Sherrin brothers, Grant and Iain (287 – class X).

With 144 points on offer across four x 30-minute races, the outright championship fight could go down to the wire at the November 11-13 Bathurst International event with each member of the top four mathematically still a chance to take out the big trophy.

Campaigning every round in the 2022 season has been a big commitment for the long-time APC competitor as it is every year, as he travels to every round from his home in Western Australia.

"It has been a big year and season to commit to. With being a builder and how busy the business is and the extreme amount of travelling that has had to be done it hasn't been easy. But it has been great to get back after a two-year break and be with all the guys again," Lillis said.

When it comes to his championship hopes, Lillis is cautious about making any big predictions for the outright placings, but is confident of continuing his streak of Class Championships.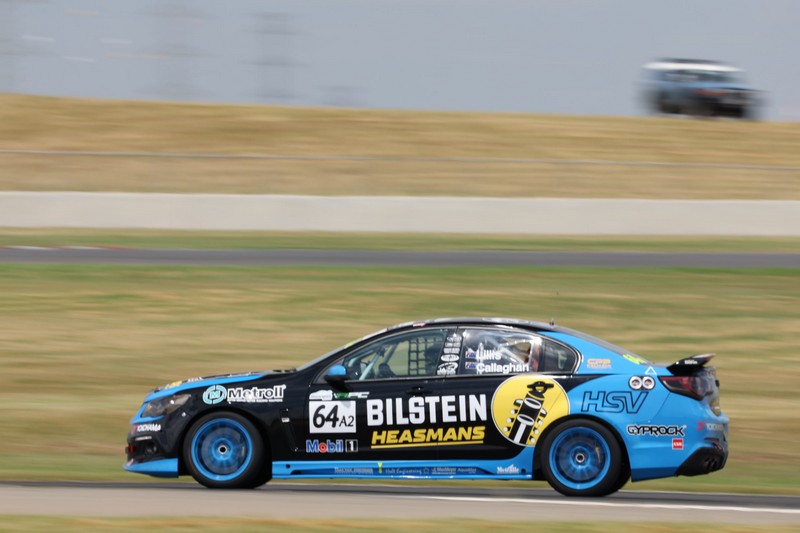 "I don't think first is going to be a chance for me for the outright title as we will not be anywhere near the Russells' at Bathurst, but we will be giving it our best shot all the same," he said.
"It would certainly mean a lot to win an outright title as that is what we always shoot for, but I really didn't think we were on for a chance at this this year. But even so, I think a podium this year considering all the new X class cars that are now running out there and we are still running around in the Commodore will be a great achievement.
"Bathurst is not my best track personally, so it should be a good battle with Jimmy (Vernon) and the others for the podium placings.
"When it comes to the A2 title, as long as we have a smooth round, I am pretty confident we can bring this one home. Hopefully Matt (Holt) in the #65 Cavanagh Electrical HSV Clubsport can hold out Ben (Gersekowski) and give us a one-two in class with the HSVs. It would be really great to keep our Class title streak alive, so I will be doing the best I can to make sure that happens!"
While Lillis may feel that he hasn't been at his best at Mount Panorama in the past, he has high confidence in the ability of his car.
"While it might not be my best track for whatever reason, I am really looking forward to racing at Bathurst. And Kate (my car) does suit the track quite well, she has proven to be quite quick there with the results we have achieved previously (a class win and third outright in 2019), and I am looking forward to doing all the sessions myself and working on improving throughout the weekend and seeing where we end up," he said.
"Across the season I have personally been working on my braking and getting the most out of the car that way and I think we have definitely made an improvement there and that has translated into better lap times."
While rounding out the 2022 season in the best way possible may be Lillis' current focus, his plans for 2023 are well advanced.
"It is no secret that we are really looking forward to next year! A lot of time, money and effort has gone into building a new Camaro for 2023," he said.
"We are very close now and hopefully 'Elly May' will see track testing before the year is out.
"This year has been just great and I can't wait to see how the category grows next year."
In the meantime, Lillis has plenty of people to thank for the roles they have played in his season to date.
"To be honest I could not have done this year without Matt Holt, Stewart from Metcalfe Automotive, Chris Evans, Jamie, Jay, Johnny, Josh Muggleton, Shannon and Nathan," he said.
"Not just for the race weekends but for things like letting me store the trailer and truck between some rounds and also the huge amount of hours put into our new ride for next year.
"I also must say a massive thanks to Alan and Paul from Heasman's Steering and Suspension. The Bilstein product and the service they give is second to none and I know they are just as excited as we are to see what 2023 brings as well.
"Thank you also to Bill Lee for the Mobil 1 oils he supplies to us throughout the year, and to Troy and Debbie of the APC who have done a great job with running the category and making the race weekends run seamlessly."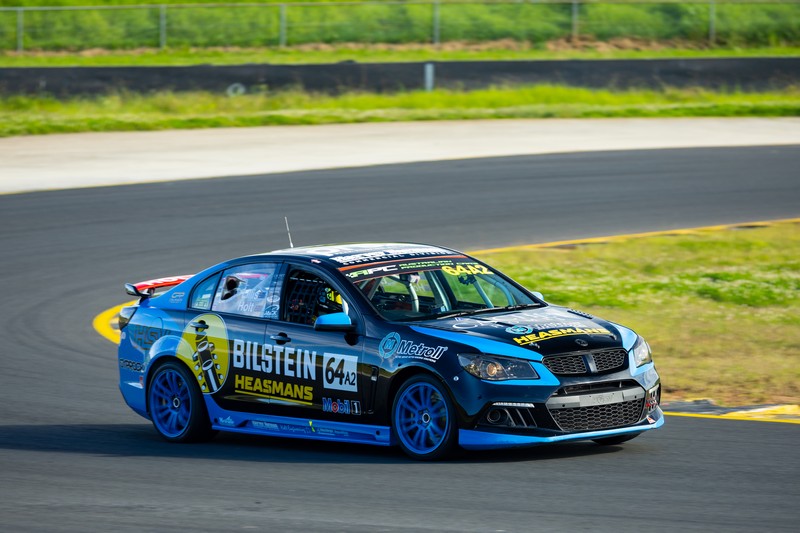 The fifth and final round of the 2022 APC brought to you by LIQUI MOLY season will be held at the Bathurst International event at Mount Panorama across November 11-13, featuring four x 30-minute races. For more information, visit www.ausprodcars.com.au or contact Troy Williams on troy@ausprodcars.com.au
2022 APC BROUGHT TO YOU BY LIQUI MOLY DATES:
Round one – Sydney Motorsport Park – May 27-29 – two x 30-minute races, 1 x 300km race
Round two – Queensland Raceway – August 5-7 – two x 30-minute races, 1 x 300km race
Round three – Sandown Raceway – September 16-18 – two x 30-minute races, 1 x one-hour race
Round four – Tailem Bend – October 21-23 – four x one-hour races
Round five – Mount Panorama – November 11-13 – four x 30-minute races